Unlocking the Potential of Beta-Glucan in Skincare
In the world of skincare, certain ingredients are hailed as game-changers. One such ingredient that has quietly gained momentum is Beta-Glucan. While it might not be a household name, it's making waves in the dermatological community and for a good reason. Let's delve into the fascinating world of Beta-Glucan and see how it can transform your skin. 
What Is Beta-Glucan?
Beta-Glucan is a natural polysaccharide found in various sources like yeast, bacteria, fungi, seaweed, and grains like oats. This remarkable compound has the power to attract and lock in moisture, making it a driving force for hydration amongst delivering other multiple benefits to the skin. Recognising the potential of Beta-Glucan, LYCON Skin has seamlessly incorporated it into their product range…
Key Benefits of Beta-Glucan for Your Skin
Hydration Boost:
Beta-Glucan acts as a humectant; it's been clinically proven to be 20% more hydrating than hyaluronic acid. It's powerful ability to not only provide intense hydration for the skin but also prevent moisture loss means it will keep skin plump, smooth and radiant. Revitalising Hyaluronic + B5 Booster Serum 30mL is infused with Beta-Glucan offering you this essential hydration:
A lightweight serum with dual-weight Hyaluronic Acid for deep moisture.

Enriched with Pro-Vitamin B5 and Yeast Beta-Glucan for skin strength and protection.

Promotes cell renewal delaying the signs of ageing 

Instantly refreshes, smoothens, and rejuvenates for a youthful, dewy glow.

Ideal for daily use, alone, under moisturisers, or under masks.
Anti-Aging Magic:
Yeast Beta-Glucan is renowned for its remarkable anti-aging benefits. By binding to various receptors in the body, it actively combats concerns such as fine lines, wrinkles and crepey looking skin. Research has demonstrated its impressive ability to deeply penetrate the skin, effectively plumping it and diminishing the visible signs of aging. Including Time Out Cream 50mL into your skincare routine is a simple yet powerful way to experience more youthful-looking skin in no time.
Intelligent night cream with dual-weight Hyaluronic Acid and Kakadu Plum Extract.

Enhances skin's ability to hydrate, plump, and reduce fine lines.

Features Yeast Beta-Glucan and a wrinkle-reducing Peptide.

Rejuvenates and can help take years off the skin's appearance.
Barrier Enhancement:
Beta-Glucan forms a protective film on your skin's surface, fortifying the natural barrier. This not only shields your skin from daily environmental stressors but also helps in the treatment of various skin conditions, including dermatitis and eczema. Daily Moisture Protection 50mL is your everyday ally against redness and irritation. 
Advanced day cream with Kakadu Plum, Vitamins C and E, and Co-enzyme Q10.

Fights free radicals, hydrates, and nourishes the skin.

Contains Yeast Beta-Glucan, wrinkle-reducing Peptide, and dual-weight Hyaluronic Acid.

Reduces signs of aging, leaving skin firmer and brighter.
Antioxidant Power:
Rich in antioxidants, Beta-Glucan combats free radicals caused by UV exposure and pollution. This protective quality keeps your skin youthful and healthy.
Immunity Boost:
Beta-Glucan goes a step further by stimulating immune cells, effectively fighting off invaders. For those with compromised skin barriers, Multi-Protection Day Cream SPF15 can help combat viruses and pathogens, making this ideal for individuals with dry or cracked skin.
A multi-protective day cream with Yeast Beta-Glucan and wrinkle-reducing Peptide.

Shields against UVA, UVB rays, pollution, and blue light.

Hydrates, firms, lifts, and supports skin's natural renewal.

Suitable for all skin types and ages.
Incorporating Beta-Glucan into Your Skincare Routine
Using Beta-Glucan in your skincare routine is a breeze. LYCON Skin offers a range of products featuring this key ingredient, from moisturisers to serums and these products ensure that you experience the full spectrum of Beta-Glucan benefits.
Remember that consistency is key. While using one or two Beta-Glucan-infused products can be hydrating, integrating them throughout your skincare routine maximises the benefits. A holistic approach to skincare can work wonders for your complexion.
DIRECTOR'S PICK:
Skincare doesn't stop at the face, the Neck + Décolleté Firming Cream 50mL is the perfect addition to your routine to extend this age-defying solution with results from the first use!
Luxurious cream for neck and décolleté, enriched with Kangaroo Paw Flower Extract.

Nourishes with botanicals like Macadamia Nut Oil and Algae Extract.

Improves the tone and texture of crepey skin, creating a firmer, smoother appearance.

Suitable for all skin types and also ideal for cleavage and bust area.
LYCON Skin and Beta-Glucan: Your Path to Youthful Glowing Skin
Including Beta-Glucan into your skincare routine is a decision your skin will thank you for. LYCON Skin understands the transformative, visible results of this ingredient, offering you products that harness its hydrating, barrier-boosting, and anti-aging powers.
So, the next time you explore skincare options, consider Beta-Glucan as your secret weapon for a radiant complexion. With LYCON Skin, you're not just nourishing your skin; you're embracing the future of skincare. 
QUICK FAQS:
Is Beta-Glucan suitable for all skin types?
Yes, Beta-Glucan is generally safe for all skin types. It's especially beneficial for those with compromised skin barriers because of its soothing properties, making it suitable for sensitive skin types.
Can Beta-Glucan be used with other skincare ingredients?
Absolutely! Beta-Glucan works well with various skincare ingredients, including retinols and sunscreens.
How often should I use Beta-Glucan products?
You can use them as often as you would like, making them a versatile addition to your skincare routine.
Are there any age restrictions for using Beta-Glucan products?
Beta-Glucan is safe for users of all ages and can benefit both younger individuals looking to maintain healthy skin and those seeking anti-aging solutions.
Should I use Beta-Glucan products in the morning or at night?
You can use Beta-Glucan products in both your morning and evening skincare routines, adapting them to your specific needs and preferences.
Can Beta-Glucan help with skin conditions like rosacea?
Beta-Glucan's anti-inflammatory properties may assist in managing skin conditions like rosacea, reducing redness and irritation.
KEY TAKEAWAYS:
Beta-Glucan's ability to enhance the skin's natural barrier makes it a valuable ingredient for protecting against environmental pollutants and maintaining overall skin health.

Incorporating Beta-Glucan into your skincare routine is a proactive step toward addressing a wide range of skin concerns, from hydration and plumping to soothing and anti-aging benefits.

According to dermatologists, Beta-Glucan's antioxidant properties can help reduce the visible signs of aging, such as fine lines and wrinkles, making it a valuable addition to any anti-aging skincare regimen.

Beta-Glucan's versatility extends to its compatibility with other skincare ingredients, allowing for personalised routines that cater to specific skin needs.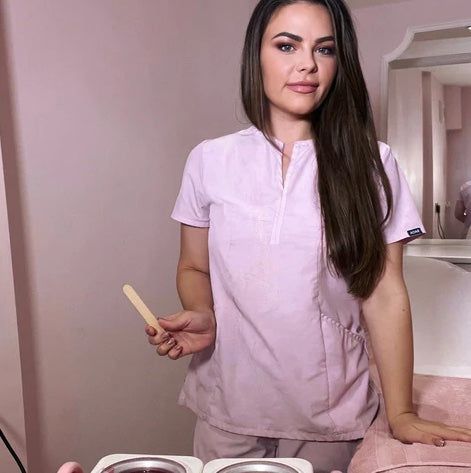 Beauty
Salon Spotlight: Jess McLeay AKA...
Aug 16, 23
Meet the Waxing Extraordinaire: Jess McLeay AKA Dr Wax! With an impressive 13 years of experience within the beauty industry, Jess offers an array of waxing services, ranging from the ever-popular ...
Read more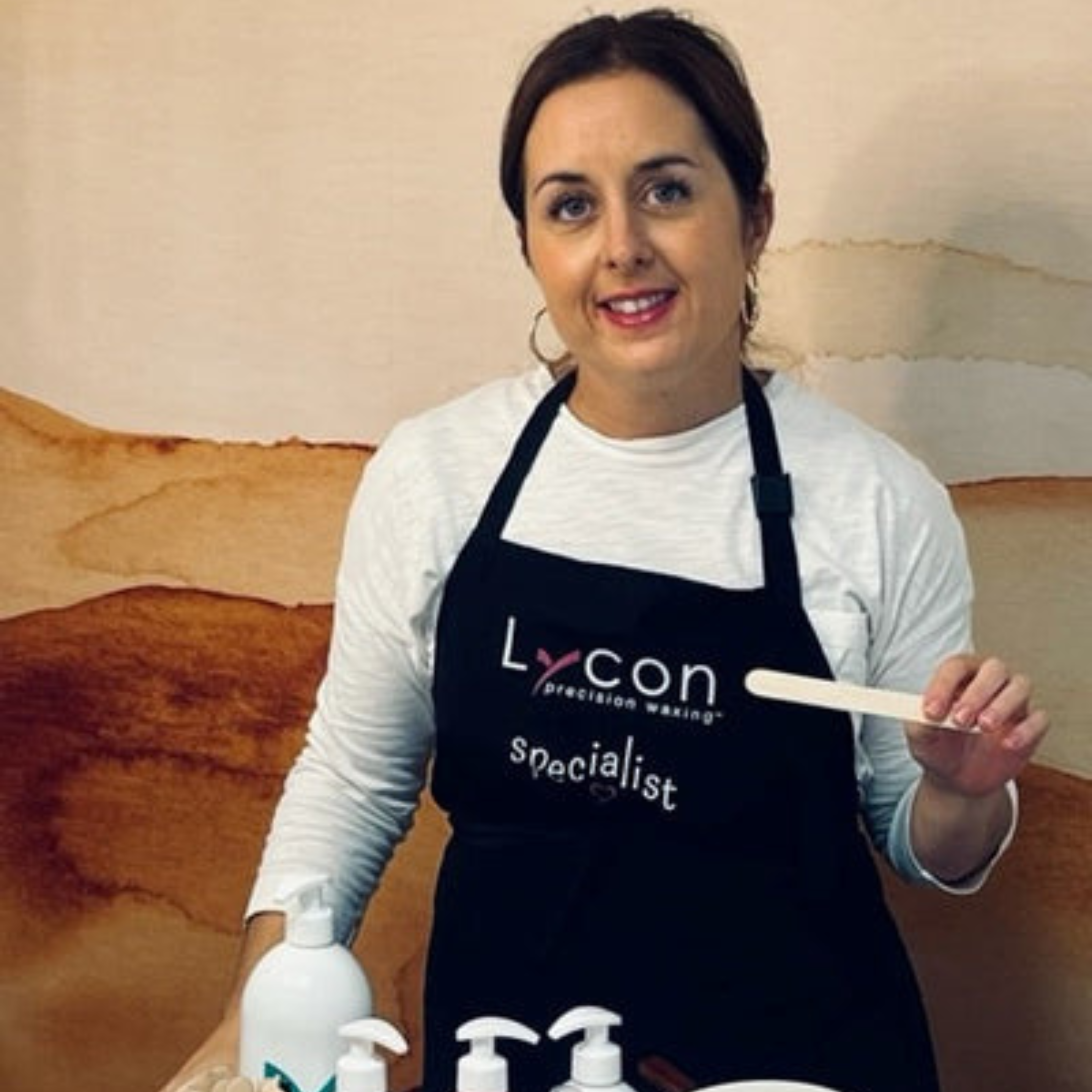 Salon Spotlight : Clementine Ste...
Oct 18, 23
Clementine has been in the beauty industry for nearly 21 years, being introduced to LYCON in her first ever beauty job. She is a wax enthusiast, offering a premium waxing experience for her clients...
Read more