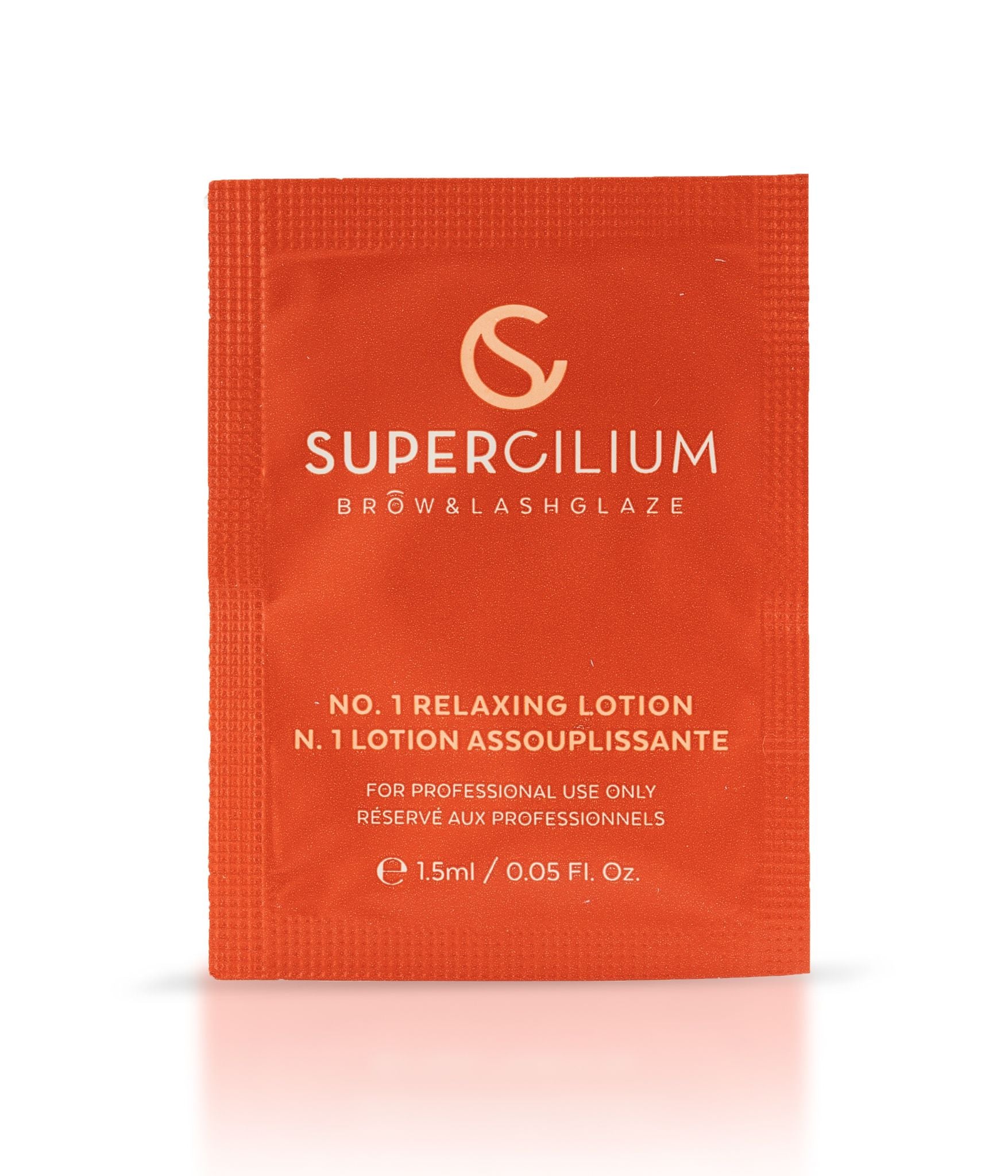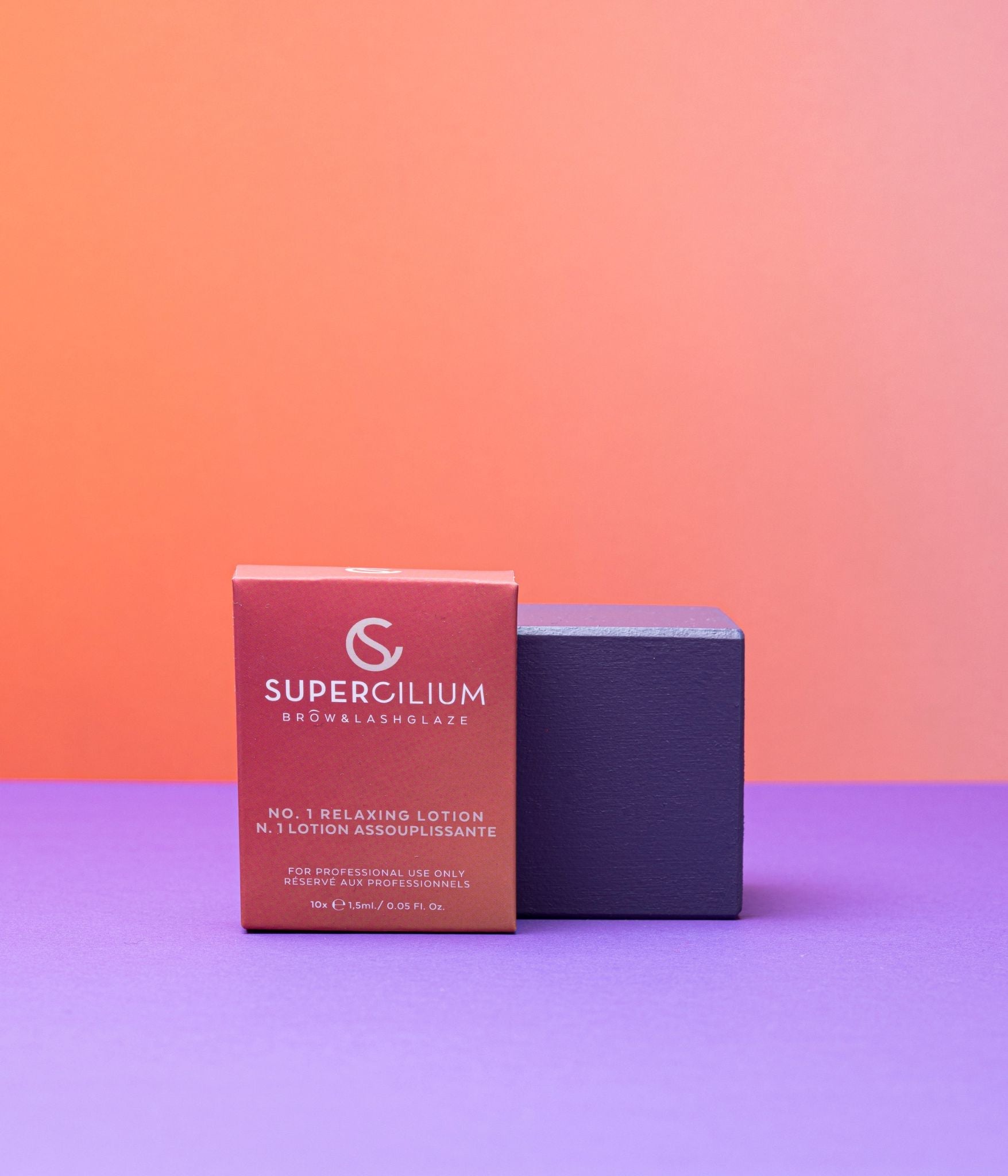 No. 1 Relaxing Solution
For setting the shape
---
Applying the No. 1 Relaxing Solution to the brows and lashes is the first step of the lamination and lash lift process. 

This 3 step process involves a Relaxing Solution, Laminate and Nourishing Elixir. Used together correctly, the treatment acts as a type of perm for the brows that results in a fuller, thicker arch. If the brow is really stiff or not styled to your preference, priming glue is available to style and groom the hairs into place.

Up to 40 treatments


Every Brow & Lash Glaze Starter Kit contains up to 40 treatments. Every single sachet contains solutions for up to 4 clients. After opening a sachet, you have to use it within 48 hours. However you can still use it for patch test purposes for 7 days.

Difference with the former Glaze kit:


Improved formula + longer results; since the solution is now packed in sachets instead of one single jar, the solution can't dry out anymore.
Choose options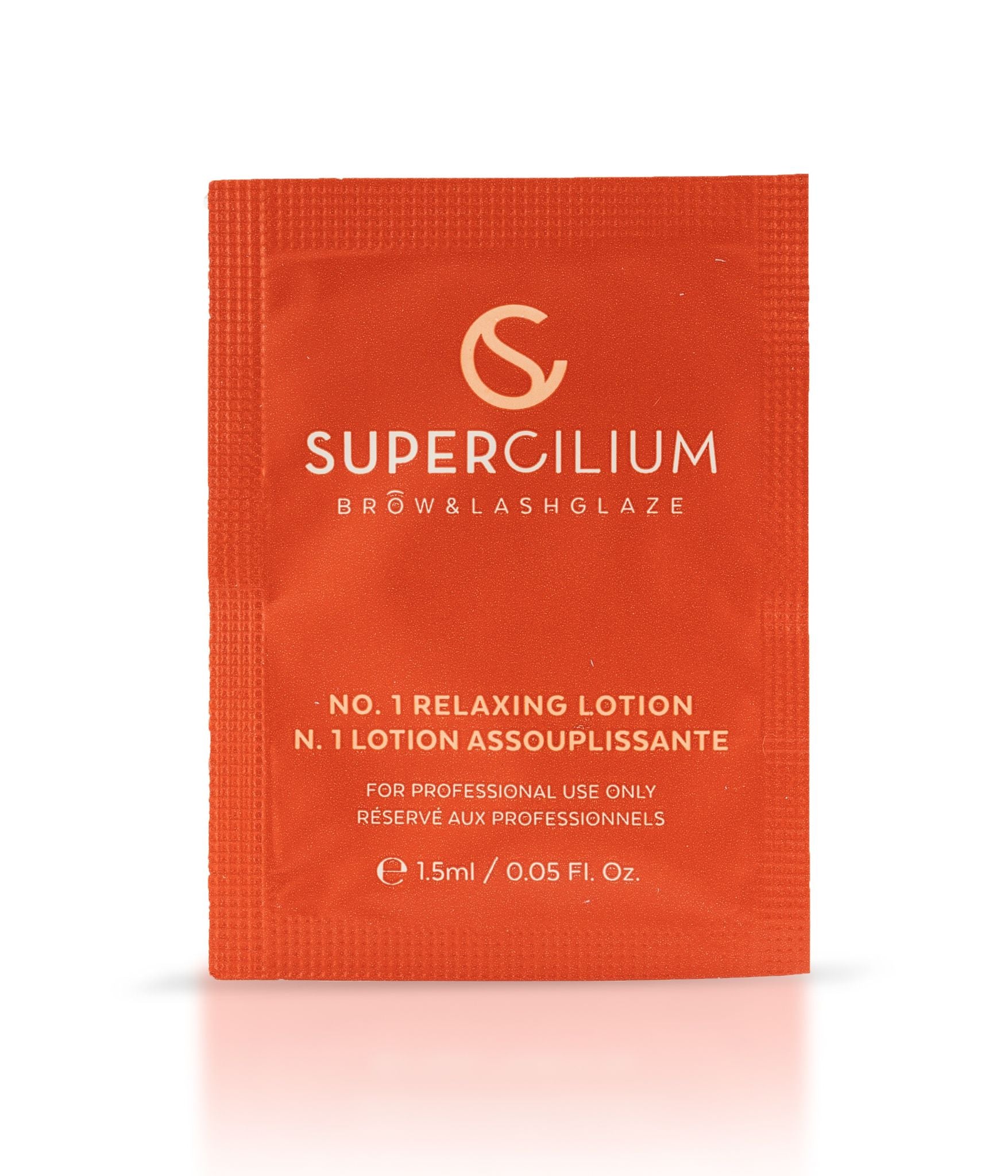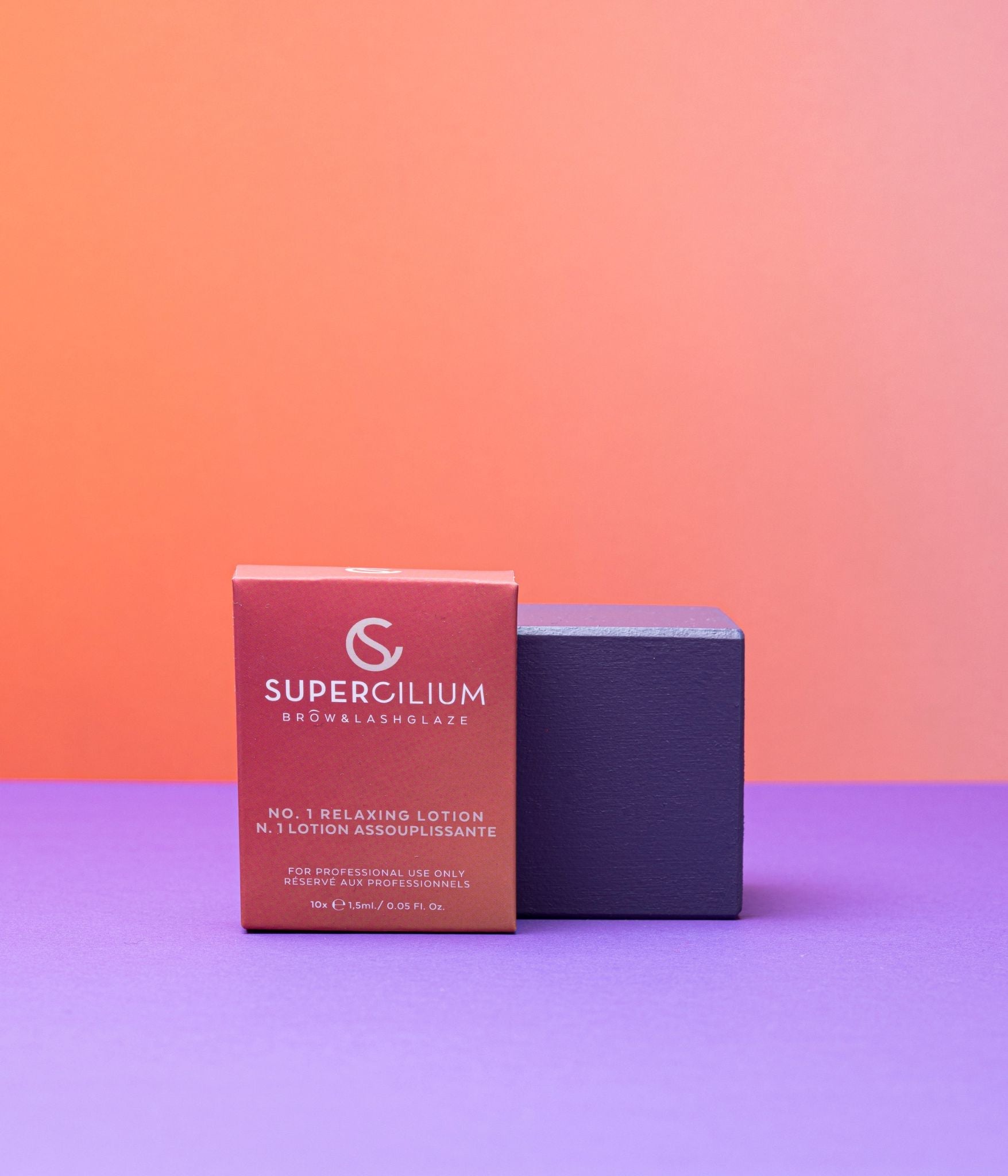 Great product
I love this easy to use system. Seems to not be harsh at all on the brows and lashes.
No. 1 must have!
The entire system is amazing! I'm a return client for this product and the entire line for my lamination service. And I can't recommend this enough, it's literally foul-proof!
best one for lash lift process
I love using this lash lift product! The processing time is quicker than others I've used and it doesn't have a super strong perm smell to it. 10 out of 10 recommend!
no1. Relaxing Solution
is the best product ever …i'm used in my clients brown and is work perfect …The only think is the packet is not good because you needed used quick when you open that is not fair