Salon Spotlight: Belle Beauty
We're bringing back our Salon Spotlight with an inspiring success story from Belle Beauty, a salon located in the picturesque town of Malvern. Lucy and her experienced team of professional therapists provide outstanding treatments and customer care, offering a full range of beauty, skincare, and laser treatments.

Lucy, tell us a little about yourself and how Belle Beauty began…
I proudly own Belle Beauty, based in the beautiful town of Malvern. I started Belle Beauty in 2009 working from one treatment room to now having a large luxury skin, laser & beauty clinic with 5 rooms, 3 nail bars & 9 members of staff.
The salon has grown from strength to strength due to using good quality, well known brands such as LYCON. We market our self as a higher end luxury salon so always provide quality over quantity with outstanding customer service & numerous awards to show for this.
LYCON has taken our waxing menu to another level with clients travelling from further afield seeking a LYCON wax, the pre & post care enables home care to taken so the customer has great results until they see you again. I have found having LYCON gives customers trust & assurance as it's such a long established brand.
WOW! Starting with one treatment room & growing your business to be the owner of a such a successful, sizeable salon is quite the achievement! What is the secret to your success?
I always re-invest in the salon & only use products I believe in. To get to the size of salon I am today is down to great staff & my whole team are absolutely fantastic, the customer service they provide is outstanding as well as being extremely talented at what they do.
Where did you hear about LYCON and what made you switch?
I always knew about LYCON but a friend with a London based salon absolutely raved about LYCON & as a consequence is very well known for her waxing. I tried it myself & was hooked. I think it took me 12 hours from that treatment to purchasing the opening order! I also think that only trained salons can stock it is a huge plus to keeping the standard of the name.
In your opinion, what is it about LYCON that encourages customers to travel further afield to find a salon that offers a LYCON service?
Hygienic, comfortable & such good quality. You know you will be treated by a qualified & well trained therapist giving fantastic results every time.
You have a HUGE amount of awards for your wonderful salon- Congratulations! Has it always been the goal to own such a successful salon or is this something that has happened organically over the course of your beauty career? 
To be honest it happened organically! As I said above, I have amazing staff & such lovely customers that naturally grows a salon. I have had to adapt my role over the years as the salon has grown but I really enjoy the new challenges that brings.                                              
What are your top 3 holy grail LYCON products? 
1. Ingrown X-It Spray
2. Body Exfoliant
3. LYCON Apricot Hot Wax - the best I've ever tried!
Non-beauty related question… I read on your website that you have never tried Coffee… Tell us WHY?!
Ugh it smells awful, how anyone can drink that I do not know!
What are your top 3 tips to ensure a successful waxing treatment?
1. Prep the skin
2. Have all your equipment to hand
3. Being educated in correct technique
And finally, a question I love to ask all of our Spotlight Superstars… Do you have any words of wisdom or just a quote that you like to say at Belle Beauty?
My 'Salon Owner' quote I live by is 'It always seems impossible until it's done' -  Nelson Mandela
My words of wisdom to another salon owner would be tomorrow is a new day & always go by your gut instinct being happy takes up less space in your mind than worrying. A healthy mindset is key to being successful.
A wonderful quote and some great advice! Thank you so much for talking with us Lucy, it has been a real pleasure. You have grown Belle Beauty into a wonderful salon, the results speak from themselves... 
"Always receive a warm welcome. The treatment is always explained and questions answered. Made to feel relaxed and like you really matter" - Veronica Rowlands

"Considering it was a wax I had a really good experience! Had a good chat and a laugh during the wax, it wasn't as painful as other places I've been and was in and out quickly but with a great job done" - Naomi Andrews

"I can't fault Bella Beauty. Staff are lovely, treatments that I have are so relaxing. Just perfect!" - Audrey Degaris

"Professional yet friendly. Skin smooth after waxing, all done while having a chat!" - Kathy Thompson

 
Website: www.bellebeautymalvern.co.uk 
Email: bellebeauty@live.co.uk
Contact: 01684 577000
Address: Belle Beauty, 94 Worcester Road, Malvern, WR14 1NY
Instagram: @belle_beauty_malvern
Facebook: https://www.facebook.com/bellebeautymalvern94 
Salon Spotlight: Beautique, Loug...
Feb 23, 23
Welcome to our new Spotlight feature: giving our amazing LYCON UK users an opportunity to shine.  With unrivalled results, almost pain-free treatments and a network of fantastic therapists using ou...
Read more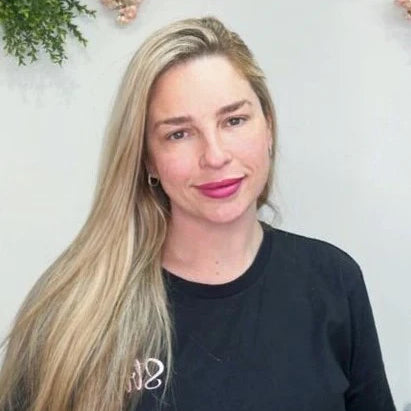 Salon Spotlight: Stripped by Kate
Apr 25, 23
Today we're speaking to Kate, hair removal specialist and proud owner of 'Stripped by Kate' based in Farnborough. Kate's passion for providing exceptional beauty services from the comfort of ...
Read more