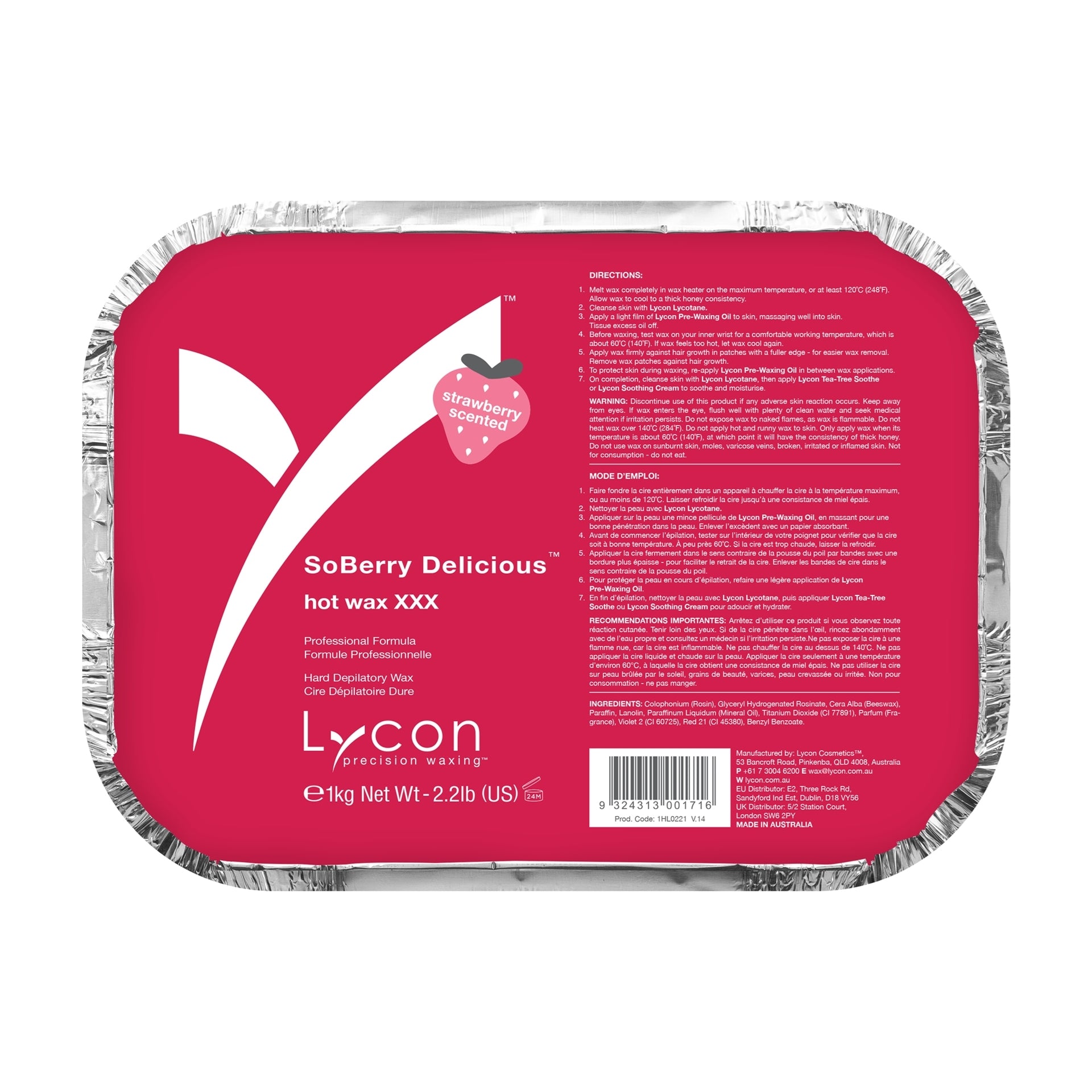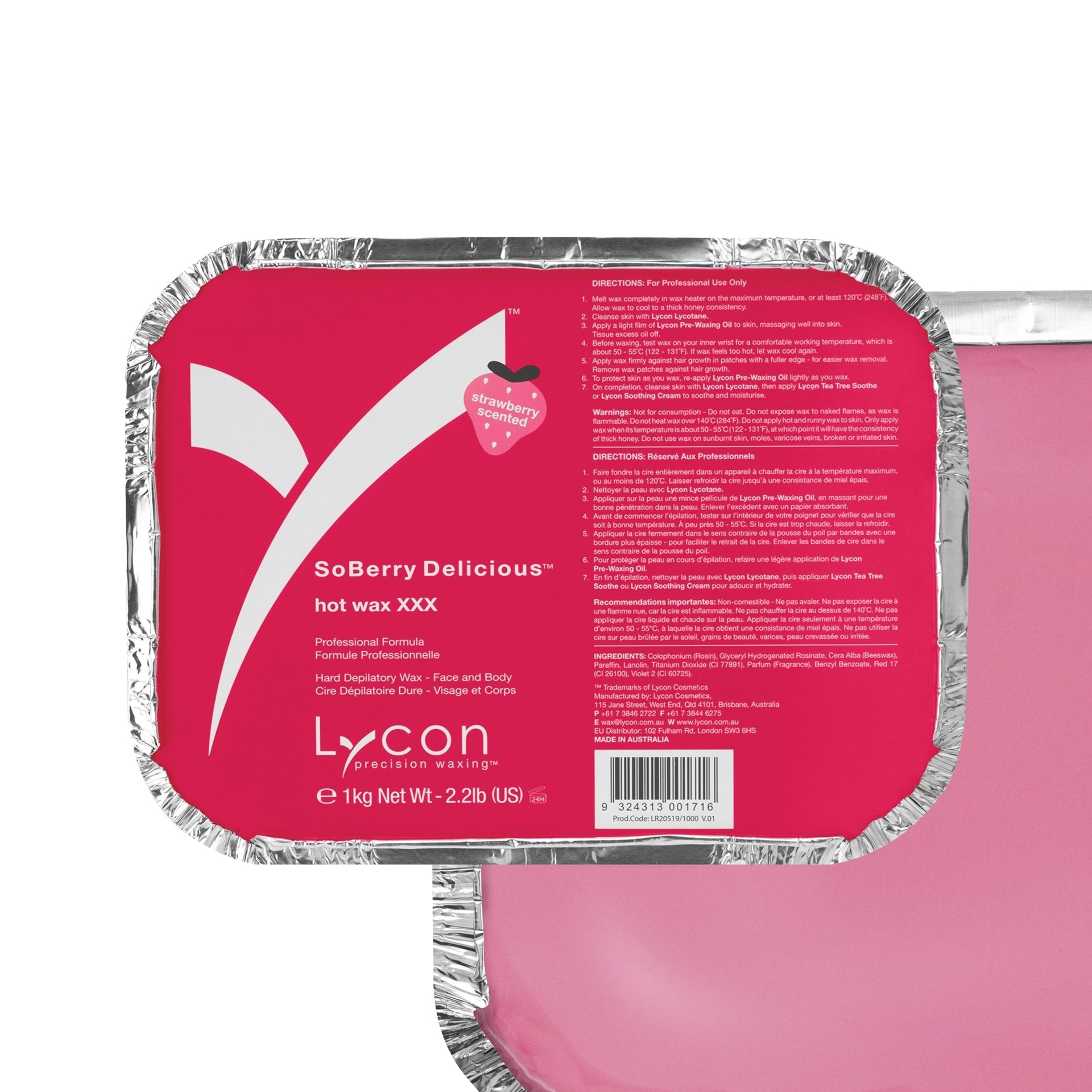 SoBerry Delicious Hot Wax - 1kg
Vibrant pink, super creamy and flexible
Vibrant pink, super creamy and flexible with a strawberry scent that smells good enough to eat! Contains LYCON's unique Titanium Dioxide technology and is extra gentle for sensitive areas. Perfect for Brazilian waxing! Recommended with SoBerry double action Oil & SoBerry Lotion.
Choose options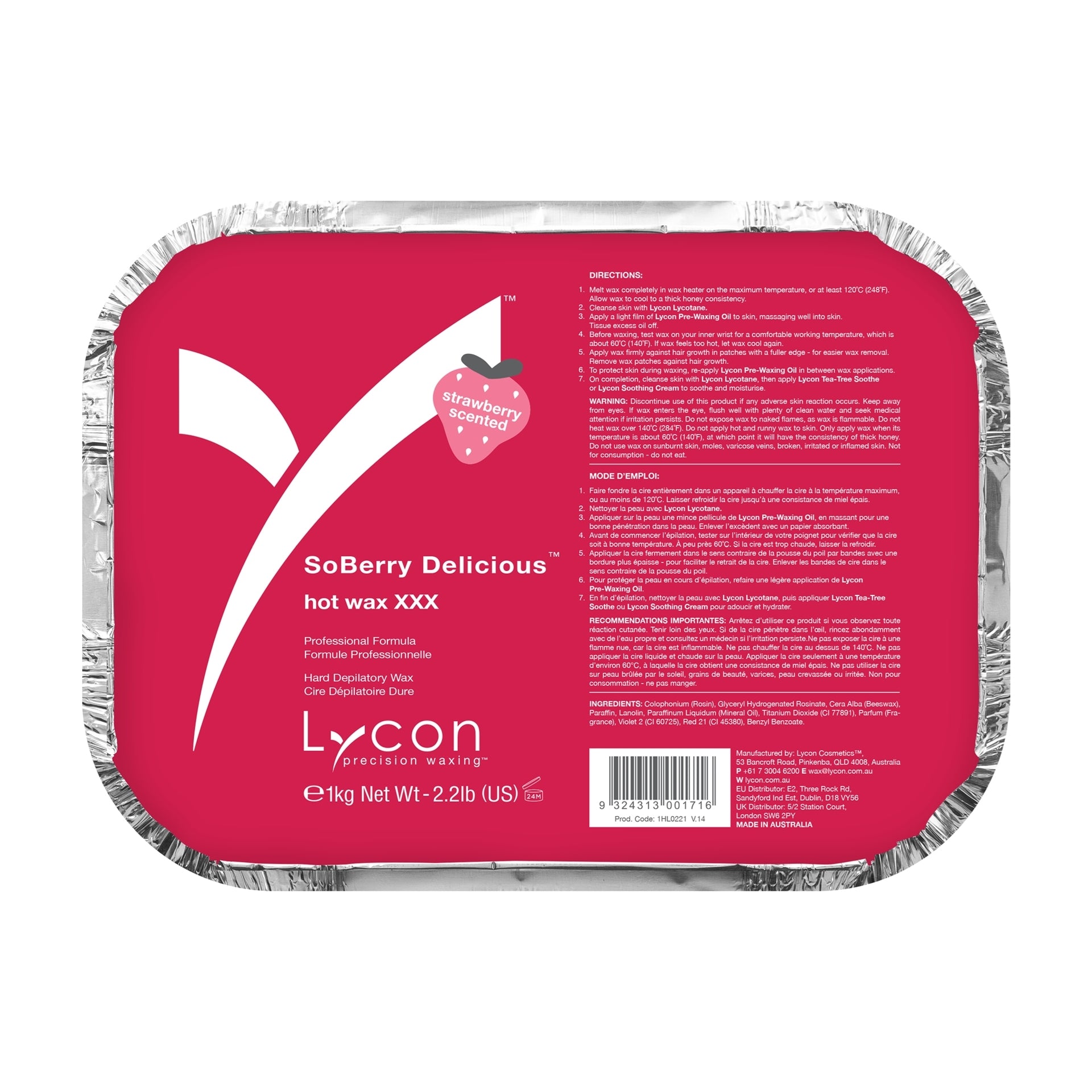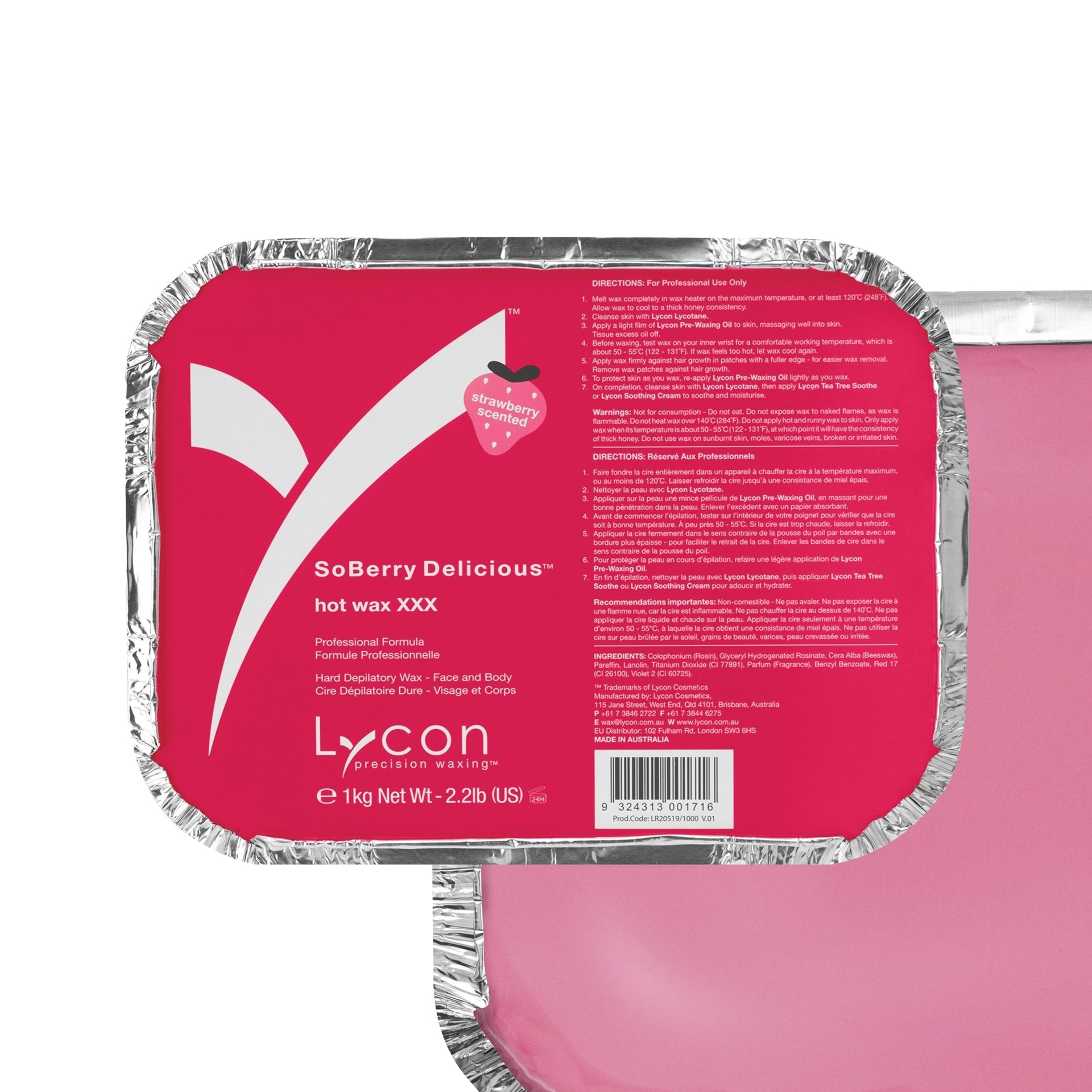 SoBerry Delicious Hot Wax - 1kg
Overall a great product
I have used Lycon for many years, and no other brand comes close to it. Excellent results and so easy to work with. My only complaint is the delivery charge £10 plus vat coming to £12. It's quite a steep price to pay especially for small businesses like myself who only makes small orders at a time. I would also like to see more offers from Lycon for their loyal customers.