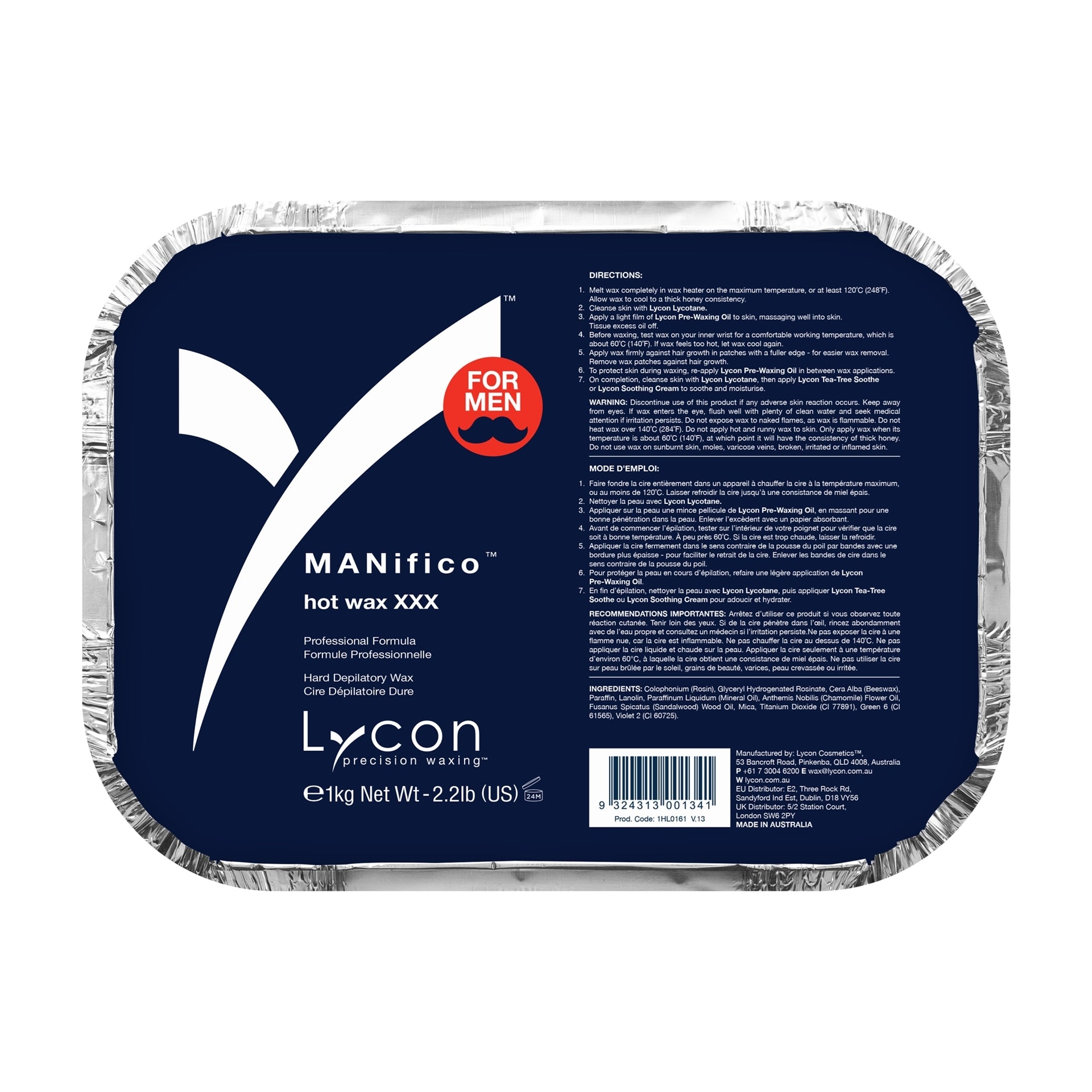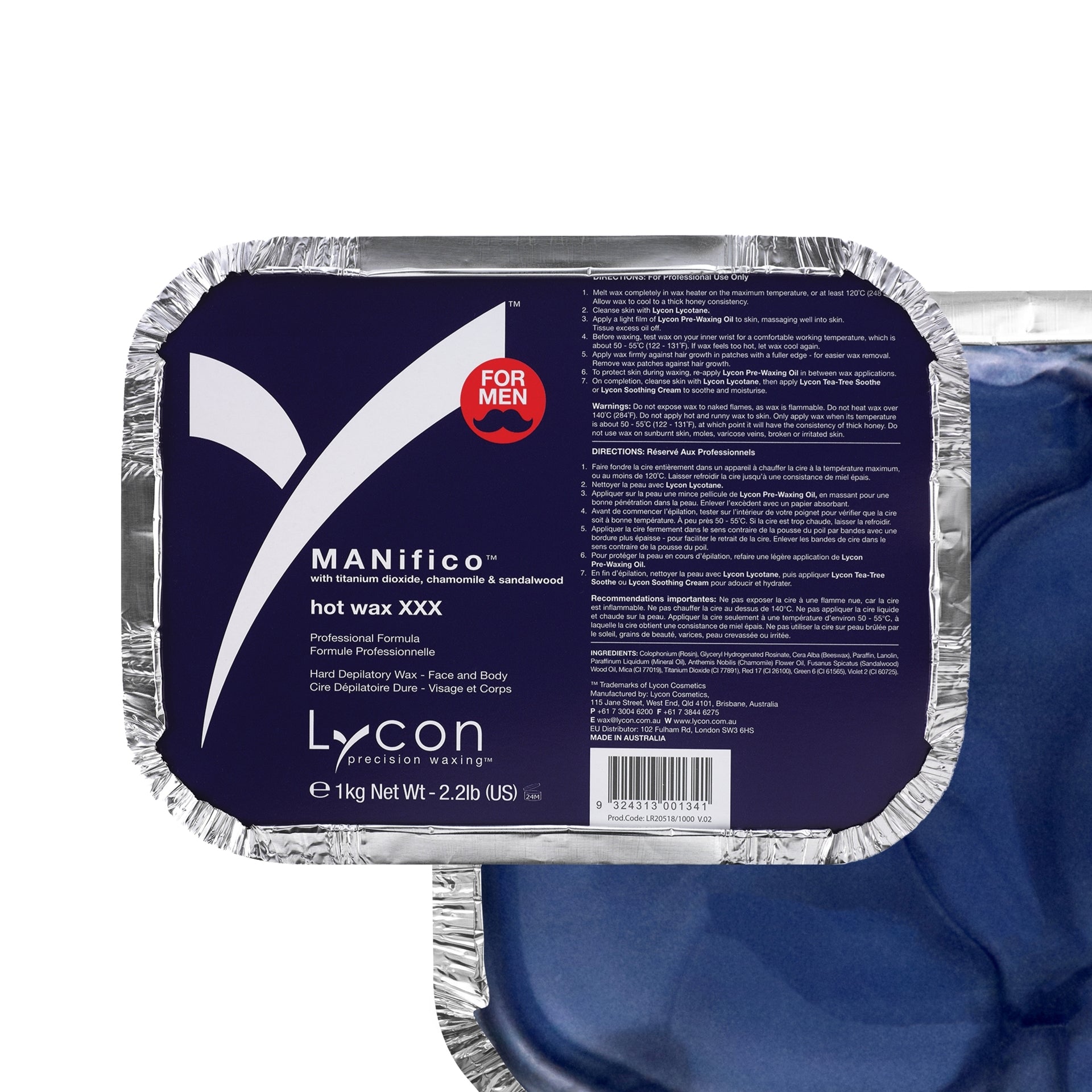 MANifico Men's Hot Wax - 1kg
Especially for men!
Especially for men! Formulated with Lycon's latest and unique Titanium Dioxide technology, Chamomile, Austrailian Sandalwood and gently Micro Mica, which makes MANifico the ultimate wax for strong hair and sensitive skin. 
Choose options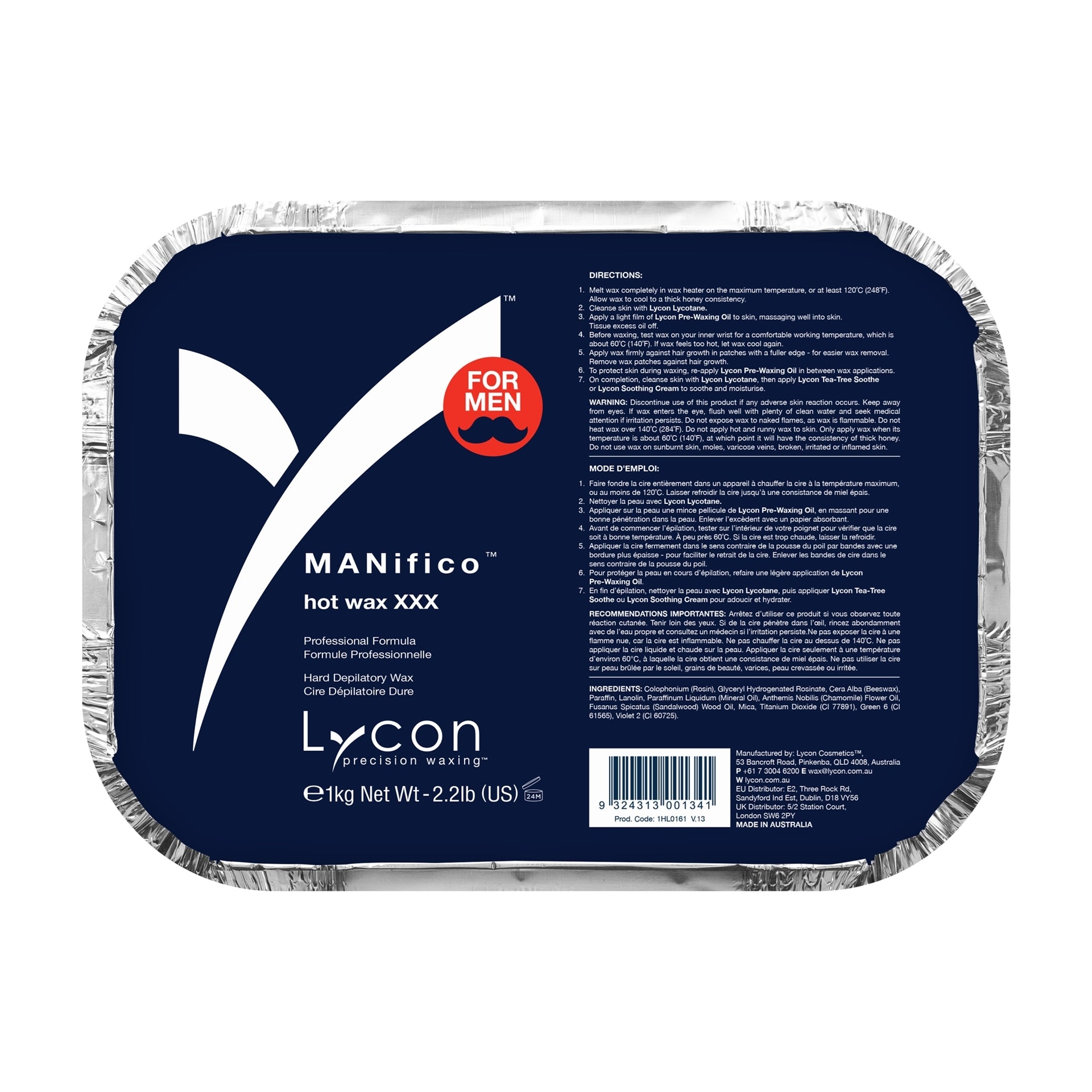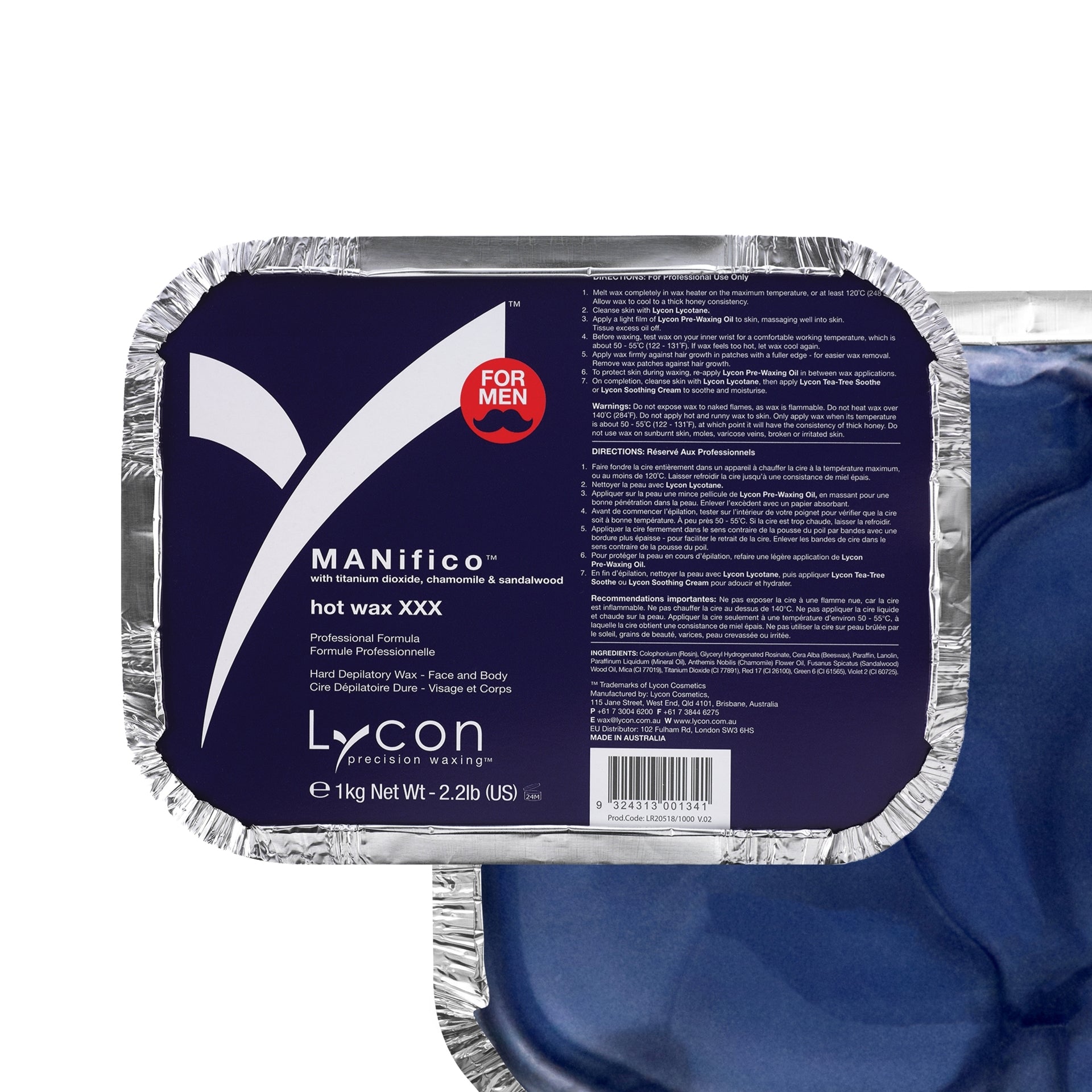 One of the BEST WAX
I love MANifico Wax. It's one of the best waxes I ever use next to SoBerry Delicious. I use it not only on man but also for woman who has strong thick hair.
Just gentle for gents
Great wax low temperature Perfrct for intimate wax
Great wax
This wax is superb, even in the really hot weather it's sets quickly, just brilliant !