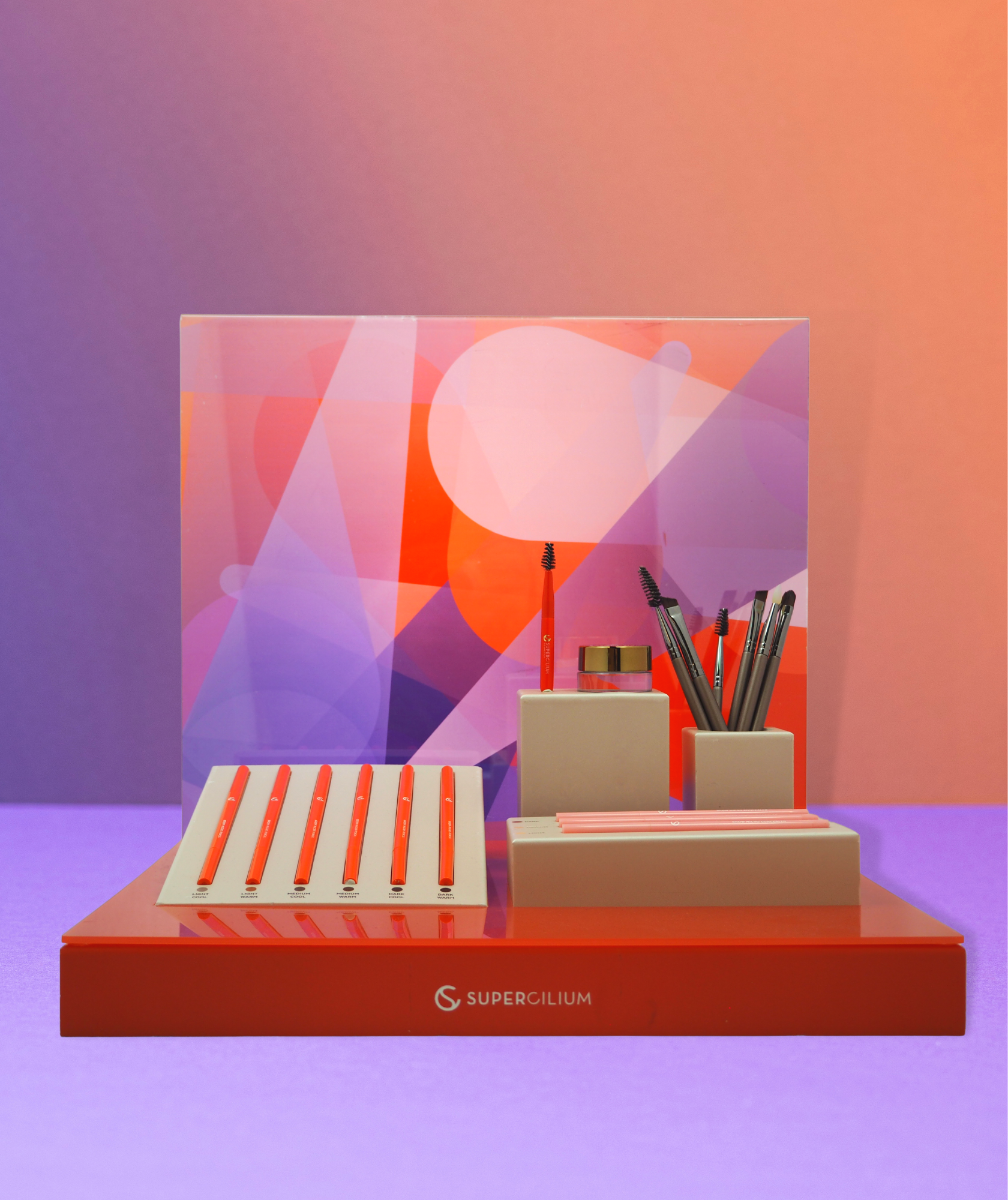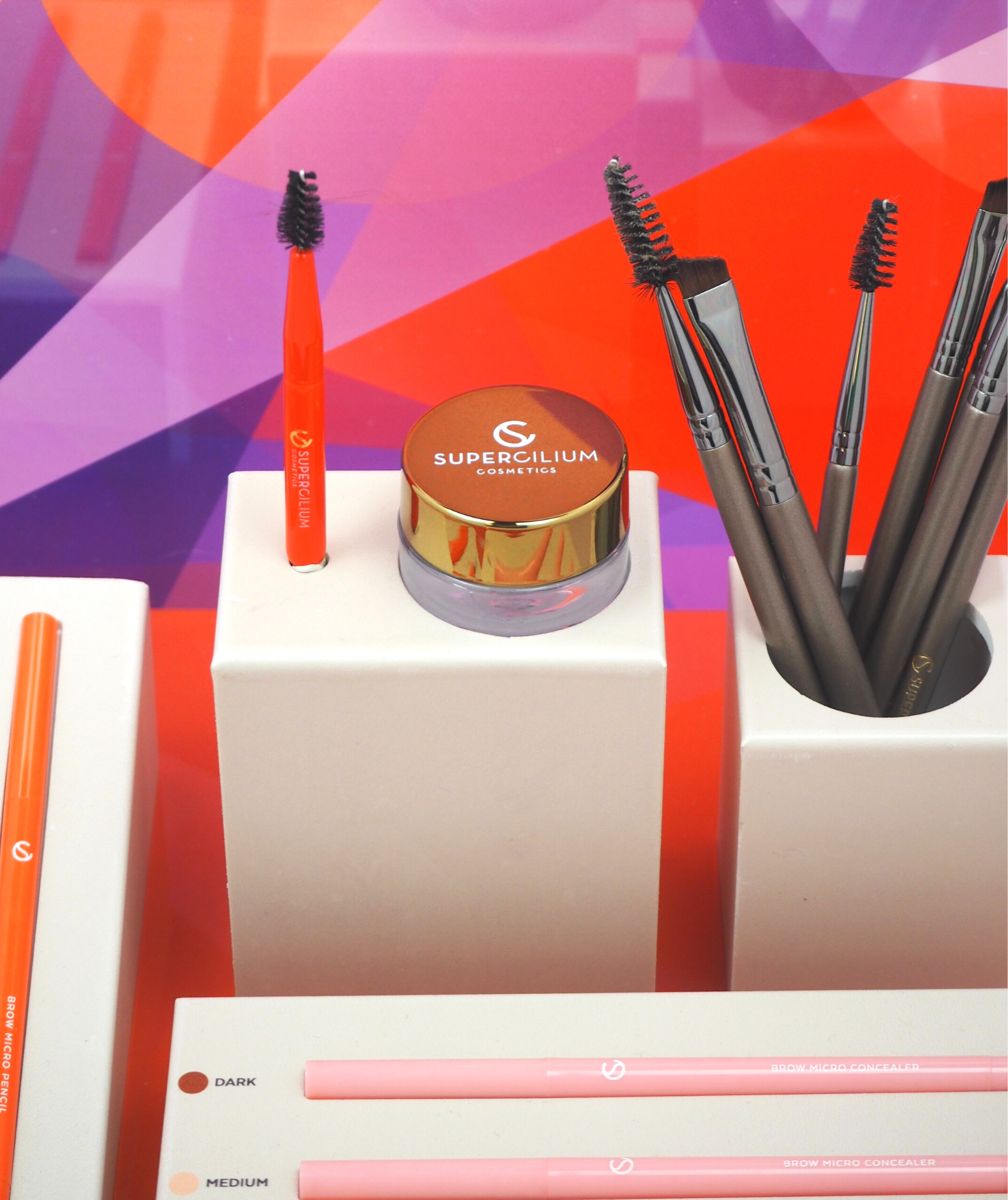 Retail Display
Start upselling now
---
Reselling our cosmetics was never easier. The Supercilium Retail Display was created to support our community of Supercilium Cosmetics Resellers. It displays all the Supercilium Cosmetics products you can resell at your store: The Brow Micro Pencil in 6 colors, The Brow Micro Concealer in 3 colors, Supercilium Brushes and our famous Brow Control. Engage with your clients over Supercilium Cosmetics and encourage them to try the products right in your salon. 

The background of the display can be changed by adding another poster behind the glass. Perfect for seasonal promotions. 

Sizing: 


Length: 36 cm
Hight: 34 cm
Width: 31 cm

Note: This display comes without makeup.
If the display is placed in strategic areas of the store, the products can be exposed to a lot more potential customers than if it's sitting on a shelf. The display is extremely eye-catching since it is very colorful and bright.

With good lighting and positioning in your store, you can drive more people to test and buy the products!
Choose options